Teljes erővel dübörög a nyár végi uborkaszezon, ezért csak a szerkesztőség közös erőfeszítésével sikerült összedobni ezt a hírt is. Van itt minden, érkező patchtől kezdve a racialok módosításain át a repülésig.
FRÜSSÜLT!
A Blizzard frissítette a 6.2.2-es patch változásainak listáját, elég komoly újdonságok kerültek be.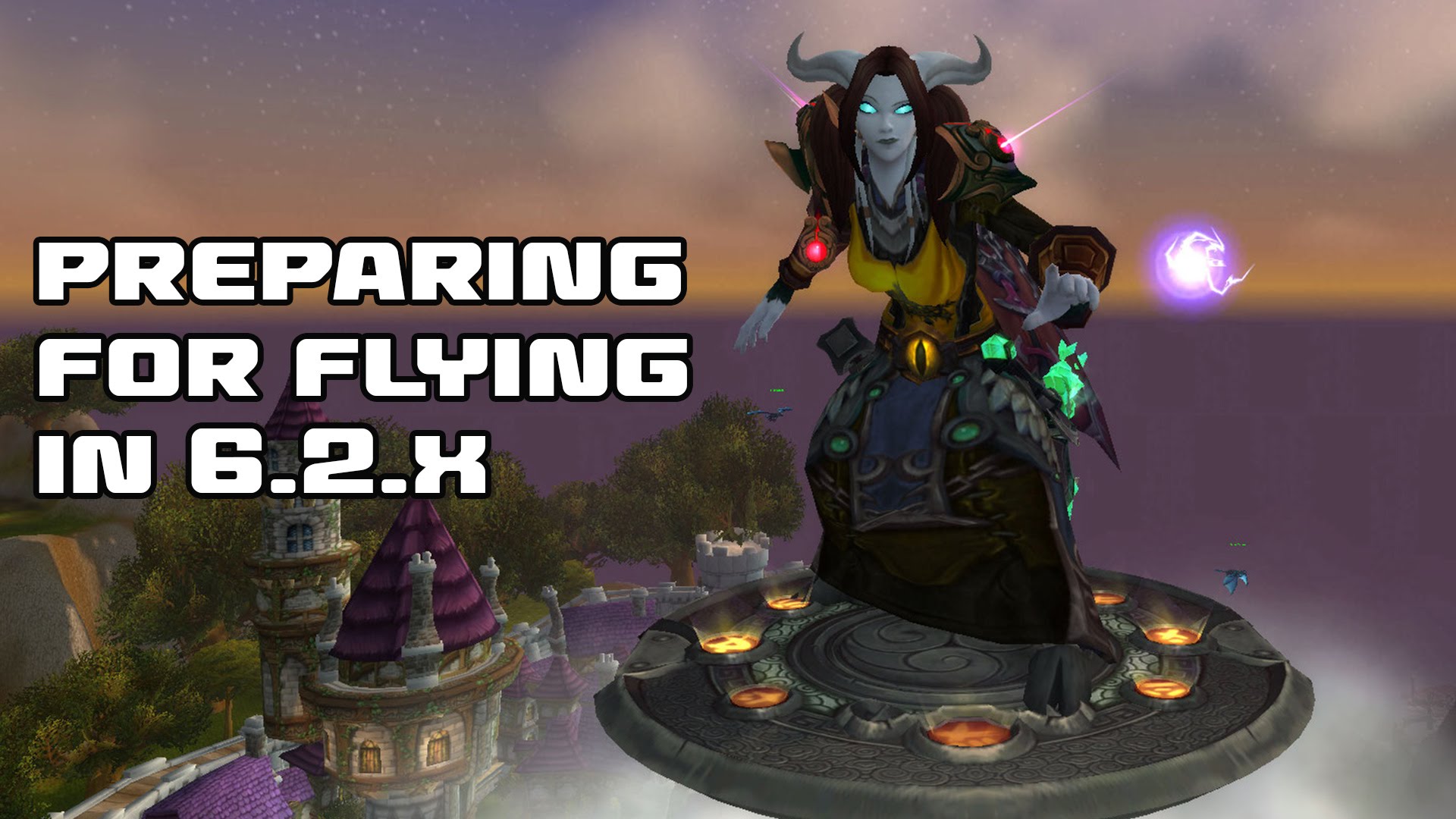 6.2.2-es patch
A tegnapi, 20438-as számú build megkapta a Release címkét, tehát ha minden jól megy, szeptember 2-án érkezik az éles szerverekre. Hogy mindenki kedvenc mágusát idézzem:
Fly, you fools!
Hotfixek
Archimonde nem mindig jelent meg RF-en, ezért nyaggatták kicsit, hogy ne lógjon
A Raid Finderes Archimonde kill nem akadályozza meg többé a Crystallized Fel lootolását Normal, Heroic vagy Mythic nehézségen
Ide kapcsolódik, hogy az ötödik szárny megnyitásával immár Raid Finderen is ölhető Hellfire Citadel összes bossa.
Lore a repülésről
A Twitteren zajlott egy érdekes beszélgetés Lore (Blizzard Comminuty Manager) részvételével a repülésről. Az alábbiakban ennek kivonatos fordítását olvashatjátok.
Kérdés: Aki raidel vagy PVP-zik, miért ragad a földön, ha szóba kerül a Draenor Pathfinder?
Lore:
Ha csak a raidek, BG-k és arénák érdekelnek, miért törődsz a repüléssel? Ha repülni szeretnél, akkor azt akarjuk, hogy érdemeld ki, ugyanúgy mint a geart, címeket, vagy bármi mást a játékban. A repülést PVP-vel megszerezni ugyanolyan furcsa lenne, mint PVP geart szerezni napi küldetésekkel.
Kérdés: Tehát amikor a 310%-os repülést PVP-vel szereztem meg, az furcsa volt?
Lore:
Ermmm, mikor is volt az, három kiegészítővel ezelőtt?
Kérdés: Ezt hogy érted? A repülés soha sem volt egyetlen játékstílushoz kötve a múltban, miért most kezditek el?
Lore:
Azt szeretnénk, ha a repülés jutalom lenne, nem valami, amit megveszel aranyért, amint eléred a maximális szintet. És azt szeretnénk, ha a jutalom megszerzéséhez olyan tartalmakat teljesítenétek, amik közvetlenül kapcsolódnak a repüléshez.
Kérdés: Azt mondod, hogy frusztráltnak kell lennünk és unatkoznunk, hogy elérjünk valamit, amit több mint 8 éven keresztül élveztünk?
Lore:
Azt mondom, hogy ha nem vagy hajlandó azt a minimális erőfeszítést megtenni, ami a repüléshez kell, akkor nem fogsz repülni. Ez rendben van. Én sem grindeltem ki a repukat, szóval ha nem repülhetek, az az én saját hibám lesz.
Kérdés: A lényeg, amit leszűrök ebből, hogy szerintetek a repülés csak a világban mászkáló PVE-seknek releváns, de ez egyáltalán nem igaz.
Lore:
Egyáltalán nem így van. Azt szeretnénk, hogy a repülés olyan valami legyen, amit kiérdemelsz, és erre a PVE a legjobb.
Kérdés: Úgy értem, képzeljétek el a felhördülést, ha bevezetnétek, hogy csak 10 aréna meccs után lehetne elérni a 110-es szintet.
Lore:
Pontosan ezt mondom. A draenori repülést PVP-ből megszerezni annyira lenne értelmes, mint raidből Conquest geart szerezni (
szerk.: Baradin Hold rémlik még valakinek?
).
Kérdés: Annyi munkát fektettetek abba, hogy Draenor szép legyen, és repülhető. Miért tagadjátok meg tőlünk a lehetőséget, hogy lássuk?
Lore:
Nem tagadunk meg semmit, senkitől. Teljesen alkalmas vagy rá, hogy megcsinálj néhány napi küldetést. Megértem, hogy te személy szerint nem szereted a napikat. A jutalomért azonban meg kell dolgozni, ez teszi különlegessé az MMORPG-ket véleményem szerint.
Kérdés: De nem kellene a játéknak szórakoztatónak is lennie?
Lore:
Persze, de különböző embereket különböző dolgok szórakoztatnak. Mindig lesznek olyan jutalmak, amikhez olyan tartalmat kell teljesíteni, amit nem szeretsz. Én is nagyon szeretném a Cinder Kitten szobrot a garrisonomba, de nem élvezem a pet battle-t, ezért nem lesz olyanom.
Kérdés: Ezeket nem kellene olyan feltételekhez kötni, amik elidegenítik a PVP-seket.
Lore:
Azt gondolom, ha ennyire a szíveden viseled a repülést, teljesen érthető, ha elvárjuk tőled, hogy tegyél érte cserébe néhány alap dolgot.
Kérdés: "Azt gondolom, ha ennyire a szíveden viseled a legendaryt, teljesen érthető, ha elvárjuk tőled, hogy cserébe teljesíts néhány BG-t."
Lore:
Eh, szerintem sokkal nagyobb kérés egy raidertől egy BG teljesítése, mint néhány napi küldetésé.
Kérdés: És mi van azzal, hogy a PVP-seket kéritek meg napi küldetések teljesítésére? El sem tudom mondani, mennyire utálom a napikat.
Lore:
A napikkal kapcsolatos ellenérzéseim jól ismertek. Hetente csak egyszer vagy kétszer kezdek hozzájuk.
Forrás:
MMO Champion
Újdonságok a 6.2.2-es patch noteszben
Bónusz eventek, ünnepek
A hétvégi eventek sokkal korábban, már szerdán elkezdődnek, a befejezés ideje azonban nem változik, továbbra is hétfő lesz.
Sok-sok fejlesztés és újdonság kerül be a Hallow's End és Winter Veil ünnepekkel kapcsolatban.
Zónák
Tanaan Jungle
Ha berepülünk a Dark Portal mögé, három, rare Bleeding Hollow orkot találhatunk, akik a három új Crashin' Trashin' játék egyikét dobhatják.
Hellfire Citadel külső részén, ahová majd berepülhetünk,  egy új rare elit várja a world PVP szerelmeseit, aki a Spike-Toed Booterangot dobja.
Nagrand
Highmaul külső részére berepülve megközdhetünk három új, rare elite ogréval, akik a három új Manafiend pet egyikét dobhatják.
Gyűjtemények, Toybox
Garrison
Egy új rendezvényszervező jelenik meg a level 3-as garrisonokban, akitől egész évben használható dekorációkat vásárolhatunk a Hallow's End és a Winter Veil alatt.
User Interface
A célpontjelölő ikonokat letiltották a nyilvános csatornákon.
Ezentúl letilthatók az Adventure's Guide értesítései az Interface -> Display ablakban.
Achievementek
Új achievement azoknak, akik összegyűjtöttek 300 mountot: Lord of Reins. A jutalma a Heavenly Azure Cloud Serpent.
Új achievement a játékmániásoknak: 200 toy összegyűjtése után megkapjuk a "Crashin' Thrashin" title-t a Crashin' Thrashin' Commander teljesítéséért.
Racialok
Az Arcane Torrent (blood elf) CD-je 1,5 percre csökkent 2 percről, a többi változást visszavonták.
A War Stomp (tauren) CD-je 1,5 percre csökkent 2 percről, és a cast time-ot nem befolyásolja a spell pushback.
A Touch of the Grave (undead) at Attack Power vagy Spell Power 50%-ra skálázódik, attól függően, melyik a nagyobb.
Classok
Warlock: A Corruption 10%-kal kevesebbet sebez PVP-ben.
Warlock (Affliction): Az Agony 10%-kal kevesebbet sebez PVP-ben.
Warlock (Affliction): Az Unstable Affliction 10%-kal kevesebbet sebez PVP-ben.
Forrás:
Blizzard Watch