A mai napon nem csak a repülésnek örvendezhetünk, a Blizzard a Timewalking instákat is igyekezett vonzóbbá tenni egy új currency és az abból vásárolható mountok, petek és sok-sok más item bevezetésével. A Tovább után bemutatjuk, hogyan szerezhetünk Timewarped Badge-t, és mire költhetjük el.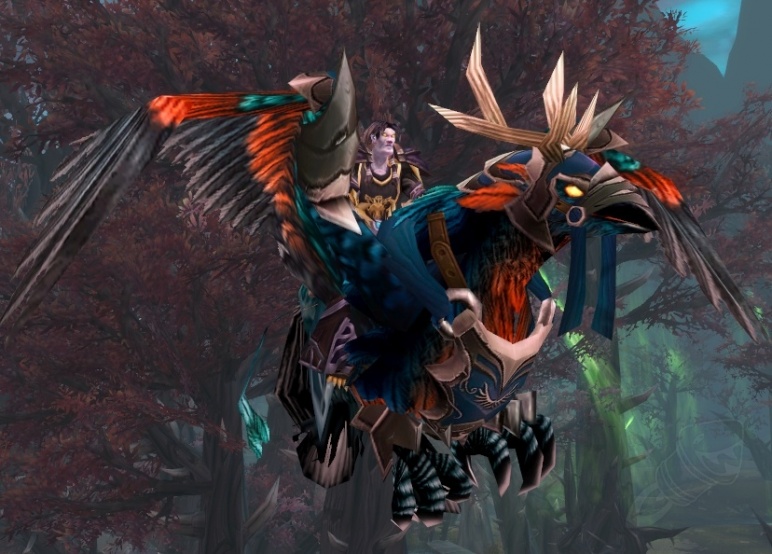 Új currency: Timewarped Badge
A szép emlékű Badge of Justice ikonját megkapó új currencyt több forrásból is gyűjthetjük. Az insták bossainak megöléséért öt darab, az utolsó boss megöléséért tíz darab jár, ha random instára jelentkeztünk, akkor pedig további tíz darab jár a teljesítéséért. Emellett egy-egy heti küldetést is teljesíthetünk, amik 500 Timewarped Badge-t adnak. A
The Swirling Vial
a Burning Crusade instás héten teljesíthető, a
The Unstable Prism
pedig a WotLK instás hétvégén.
A kétféle küldetéshez hasonlóan NPC-ből is kettő van, akiknél elkölthetjük nehezen megszerzett valutánkat.
Cuprival
a Burning Crusade-es heteken találkozhatunk Shattrath Cityben, Outlanden, a Terrace of Lighton,
Auzinnal
pedig a WotLK-s hétvégén Dalaranban, a központi szökőkútnál.
Jutalmak
Badge gear
Emlékszünk a BC-re, amikor mindenki Badge of Justice-t farmolt, hogy geart vehessen belőle? A Timewarped Badge ugyanezt a szerepet tölti be részben, mivel olyan itemeket vásárolhatunk belőle, amik népszerűek kinézetük miatt a játékosok körében, mint például a
Crossbow of Relentless Strikes
. Ezek mindig a játékos szintjéhez skálázódnak, de transmogra is kiválóak.
Cooking receptek
Az outlandi illetve northrendi cooking napi küldetések teljesítéséért kapott hordóban, ládában illetve zsákban lévő recepteket biztos sokan vadászták achievementek vagy az elkészíthető ételek-italok poénos (lásd
Kibler's Bits
), esetleg hasznos mivolta miatt. Timewarped Badge-ből ilyeneket is vehetünk majd 25-25 darabért, megspórolva ezzel a küldetések teljesítésére fordítandó időt.
Heirloom tokenek
A heirloomok 60-ról 90-re, illetve 90-ről 100-ra fejlesztéséhez szükséges tokeneket mostantól Timewarped Badge-ből is megvehetjük, már ha épp Timewalking a heti esemény, és van nálunk elég Badge.
Mountok
Két új mountot vehetünk meg Timewarped Badge-ért, darabjuk 5000-5000 lesz. Mindkettő kötődik az egyik hétvégéhez, vagyis BC-s hétvégén csak a
Reins of the Eclipsed Dragonhawk
vehető meg Cupritól, WotLK-s hétvégén pedig csak a
Bridle of the Ironbound Wrathcharger
Auzintól.
Petek és horgászat
A cookinghoz hasonlóan az outlandi és northrendi fishing napi küldetésekért kapható jutalomzsákot is megvehetjük 150-150 Timewalking Badge-ért, bennük pedig ugyanazok a petek, fun itemek és játék lehet, mintha teljesítettük volna a napi küldetéseket.
Reputation tokenek
Sok, de nem az összes BC-s és WotLK-s frakcióhoz vásárolhatunk 50 Timewarped Badge-ért tokent a megfelelő vendortól, ami 500 reput ad (Trading Posttal, Draenoron használva feltételezem 600-at).
BC-s frakciók:
The Consortium
The Sha'tar
Thrallmar
Honor Hold
Cenarion Expedition
Keepers of Time
Lower City
WotLK-s frakciók:
Alliance Vanguard
Horde Expedition
Wyrmrest Accord
Sons of Hodir
Argent Crusade
Knights of the Ebon Blade
Kirin Tor
Játékok
Ne feledjétek, hogy Timewarped Badge csak a Timewalking események alatt gyűjthető, és váltható be. Ha ezen a héten nem költöd el a megszerzett petákjaidat, akkor meg kell várnod a következő WotLK-s hétvégét, vagy a BC-set, ha onnan kell valami. Timewarped Badge
of Justice
farmra fel!